Unbeatable Trucking Service
Starting from loading to unloading and maintaining the highest standards in terms of safety while in transit, we take nothing to chance.
WELCOME TO dimexlift.com WEBSITE
DIMEXLIFT GROUP AD is a leader in the production of lifting and transport warehouse equipment in Bulgaria.
Annual winner of awards from the International Technical Fair – Plovdiv.
The production activity of the company is certified according to ISO 9001:2008.
Our services and products
See what we offer:
– forklifts and electric platform trucks
– metal processing
– others

Why choose us?
Pursuit of perfection – In order to be competitive in the dynamically developing market in the field of mechanical engineering, we follow the rule – continuous improvement. We are dedicated and driven to pursue the highest standards of quality.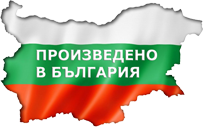 Have a question - contact us